Bakery products are well-suited to today's high demands for quick, nutritious meals and snacks. As part of Canada's Food Guide to Healthy Eating, our products allow individuals to make healthy food choices in their daily life. Our products are also superbly versatile and easily embrace and enhance a variety of international cuisines



Super Pita Wrap Thin Crust Pizza

Spread your favourite pizza sauce or pesto sauce on the Super Pita Wrap.
Spread Mozzarella and Monterey lack cheeses on top. Put sliced tomatoes and black olives over the cheese.
Grill pizza at 375°F until the cheese is bubbling or the crust has browned to your liking.
Pull out the pizza, let it cool then DIG IN!
Chicken Fajita Pita Wrap

Stir fry strips of boneless, skinless chicken breast in your favourite hot sauce until cooked.
Add strips of red & yellow peppers and sliced mushrooms, for one minute.
Fill your Super Pita Wrap and ENJOY!
Goat Cheese & Bruschetta Quesadilla

Tear your Super Pita Wrap open so you have 2 complete circle halves of Pita.
On one of the halves spread goat cheese all over one side of the pits. Take your favourite pre-made bruschetta (or make your own) and thinly spread it over the goat cheese.
Fold the Super Pita Wrap Quesadilla in half. Now do the same for the other circle half of pits.
Brush a skillet with a little olive oil, put the Quesadillas in the skillet and cook each side for about 3 minutes on medium heat

The Bakery can produce proprietary formula or flavour pita for your retail chain or foodservice outlet of any size as mentioned above.


Ordering - Consumer and Wholesaler

The bakery has seen tremendous growth, from hand-made pita bread in 1980 to today's state-of-the-art technology which allows us to provide fresh, high quality pitas, nans, bagels and tortilla wraps to our customers all over Western Canada and the united states.


For additional store information, please contact our order online order@salloumbakeryltd.com
between the hours of 9am and 4 pm (PacificTime) Tuesday to Friday
.
We take orders for home delivery Monday to Saturday 9:00 am to 4:00 pm.

Consumer

If you are looking for our products, we are currently available in the following Retail chains throughout Western Canada under other clients brand names:


Wholesaler
Our Producers have their own Bakery distributes product throughout Western Canada and the United States through Common carrier transport or you can arrange pick up FOB our facility utilizing any transport company that suits your needs.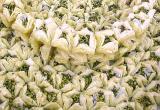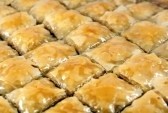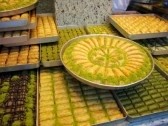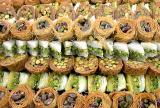 SERVING SUGGESTIONS





Hommous Dip



Ideal for making sandwiches, thin crust please or just enjoying with dips.

Try our fabulous Salloum Hommous Dip:

1 can chick peas or Garbanzo beans (drain half of water)
1 clove of garlic
1/2 tsp. Salt
1/4 cup tahini (sesame oil paste)
1/4 cup lemon juice or to taste
Mend all Ingredients together In a blender or food processor for about 3 minutes, or until smooth.
Place on platter and sprinkle with olive or vegetable oil.
Cut Pita Into wedges and use as scoops to dip into Hommous.

new! Super Pita Wraps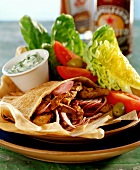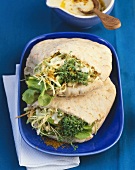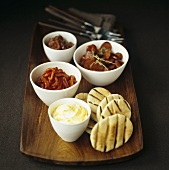 Check Out This Healthy Meal For Kids

What you see in the picture below is for three pita bread sandwiches.

Here are the ingredients for our healthy Veggie Pita Bread Sandwiches:
■Pita bread
■Hummus
■Spinach leaves
■Green pepper (thinly sliced)
■Red pepper (thinly sliced)
■Cucumber (diced)
■Carrots (shredded)
■Tomatoes (diced)
■Shredded cheese

Instructions:
Slice pita bread in half and toast it for five minutes in the oven or toaster oven.

Spread hummus on top half.

Layer spinach on hummus.

Spread remaining ingredients evenly on bottom half of pita.

Combine pita halves and eat like a sandwich.